When putting, do you prefer always having the correct distance or direction ?
Here are two scenarios:
Which is more important, direction or distance? Both are important but one is more important than the other. If you could be perfect with one, which one would you choose?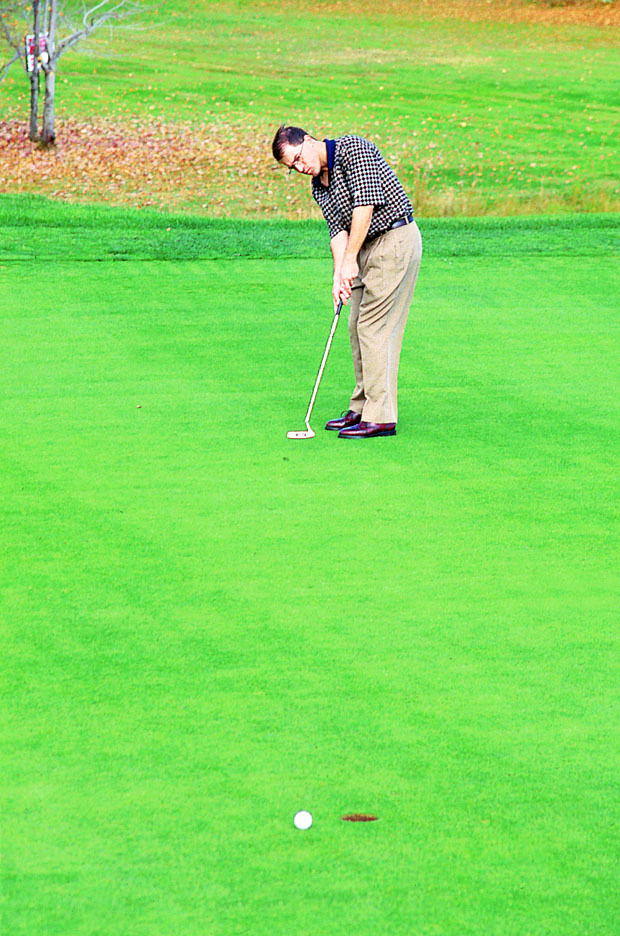 Scenario 1
Here, the distance was perfect with the ball finishing two inches past the hole.
The next stroke would be a short tap in for two putts.
  

Scenario 2 
The direction was perfect but the ball finished 4 feet past the hole leaving a 4 foot downhill putt for the next shot.
Definitely more difficult than the 2 inch putt.
Once you have determined the direction you want with your setup your only thought should be how hard to hit the ball when putting (distance).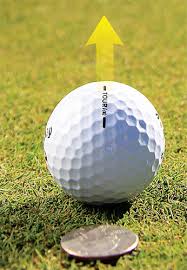 Distance Drill:
If you want to improve your distance control, practice the following drill. 
Place 5 to 10 balls in a straight line one behind the other. Start by hitting the closest one to the hole and focus on getting the ball at least 4 to 6 inches past the hole.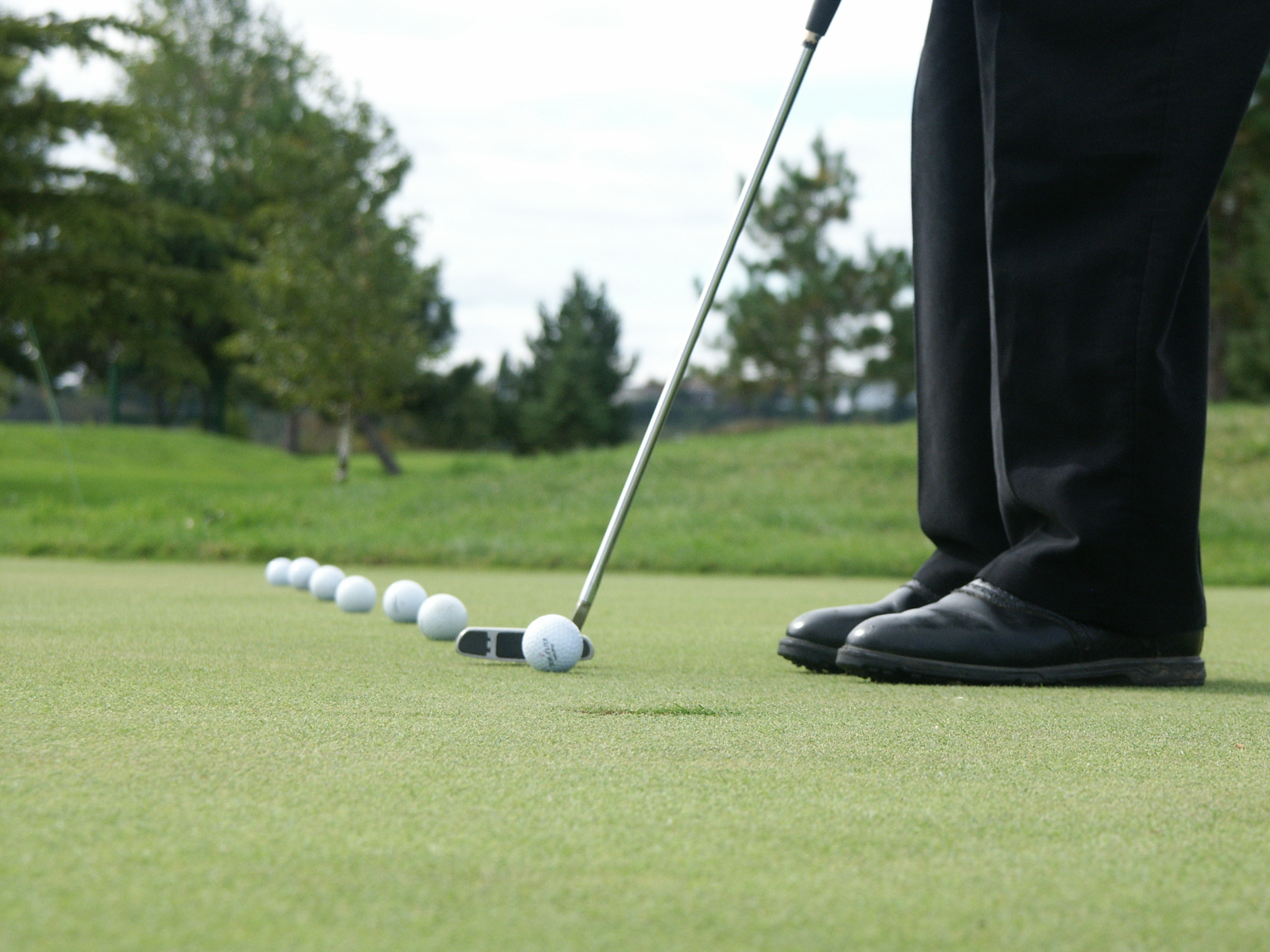 Try making all the balls end up in the hole, but if you miss the hole, try getting the balls to end up slightly passed the hole (never up, never in).
Direction Drill:
Try hitting one ball with another ball at least 3 feet away.
If you can hit a ball with another ball, you should have less difficulty hitting a hole of 4 1/2 inches in diameter.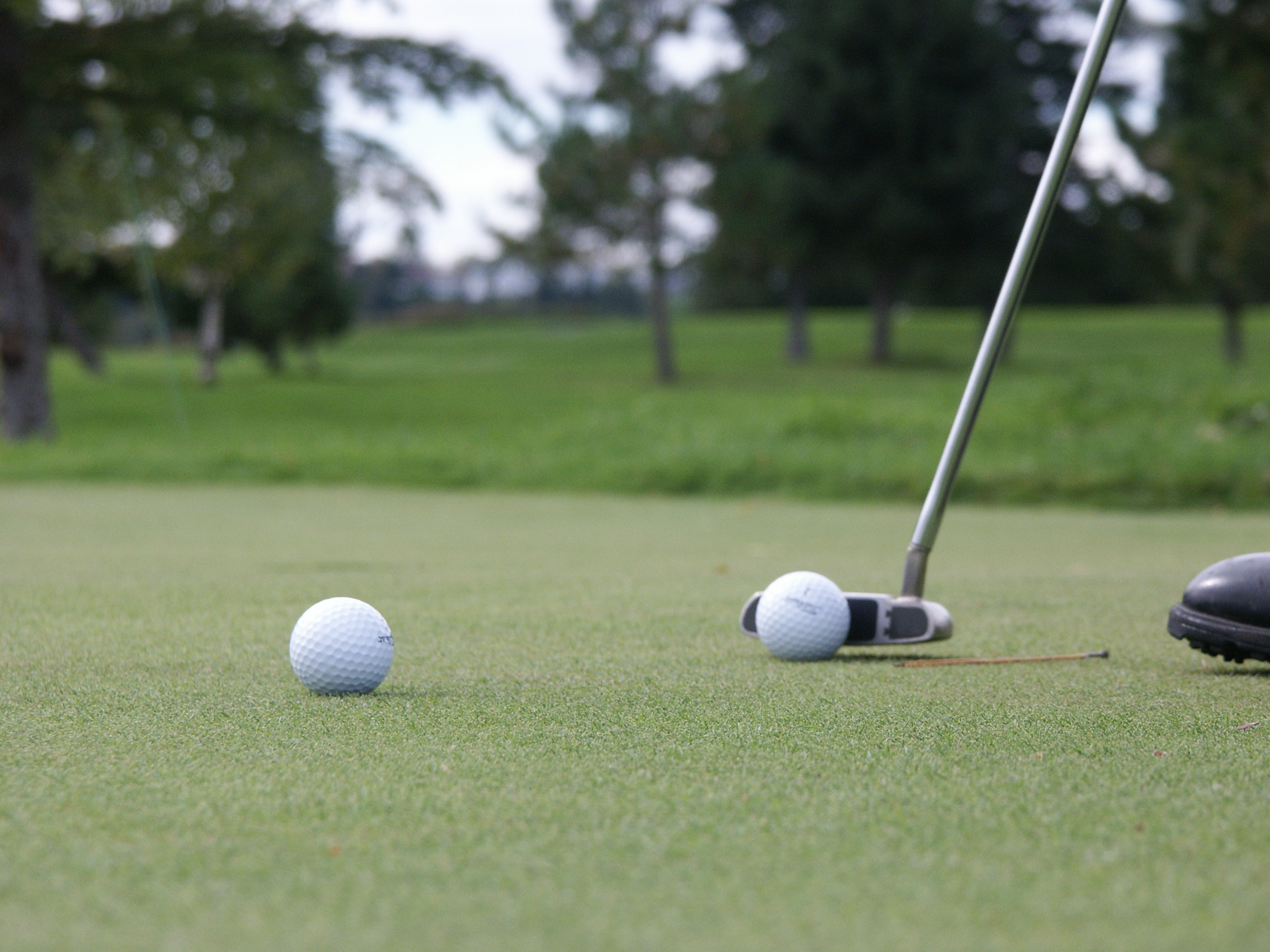 Line up the putter and try hitting one ball with another. See how many consecutive hits you can make. If you miss, you must start over. It's a great way to improve your accuracy.

Distance is the key to mastering putting:
If you make no more than two putts every green, you're putting fairly well. Hopefully, during your round, you will make a few long putts and will improve on your two putts per green average.