The #1 Video Analysis Software in Sports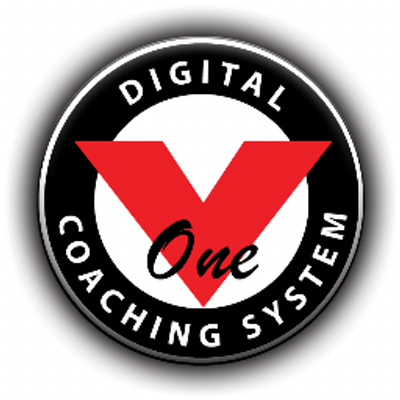 V1 COACHING SYSTEM
One-on-One Teaching Program:
My name is Claude LeBlanc. I am a PGA of Canada Teaching Professional with over 25 years of experience teaching golf. I rely on my V1 Pro software while teaching private lessons with local golfers and I have great success.
MY PROGRAM OFFERS THE FOLLOWING:

Over

3

 hours of great instructions and proven improvement drills, all available to you for FREE on my website called www.teachinggolfonline.com. 

FREE download program to view anytime.

Includes exclusive Swing Analysis Software, powered by V1, the same technology tour players use to analyze and correct their golf swing.

Membership and access to my newsletters. Receive golf lessons via your E-mail regularly with educational drills and exercises for you to practice in the comfort of your home or office.

Send me YOUR 1 minute video of YOUR golf swing and I will analyze it and send you my recommendations with educational drills and exercises for YOU to improve your motions. (Personal Swing Analysis and Lessons are included services to this website)

View your drills on your iPod or mobile phone and take my lessons with you on the practice range.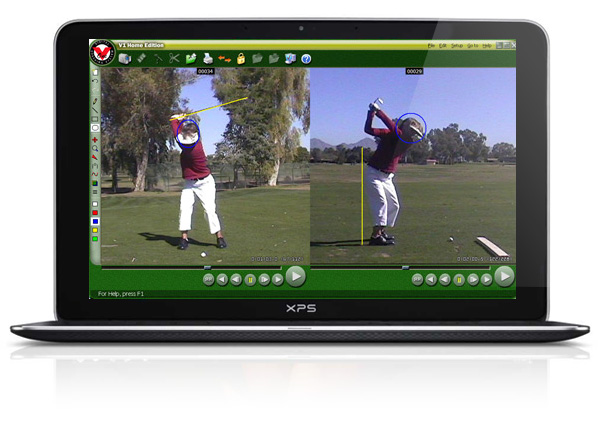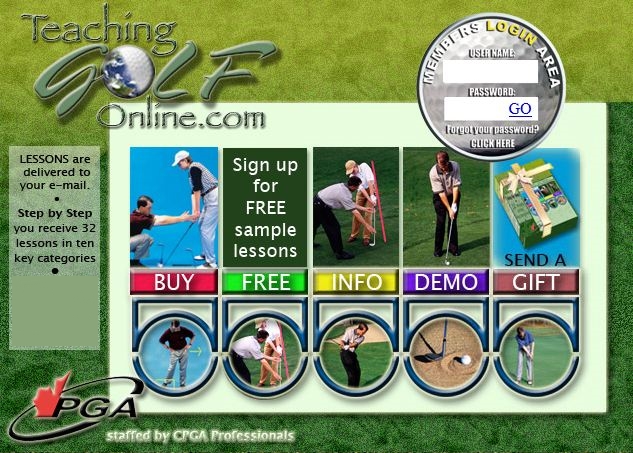 MY MISSION:
My mission is to offer top quality golf instructions to beginners, intermediates and advanced players with educational drills and exercices that deliver results in a fast and easy to understand manner.
PLAYING TO YOUR POTENTIAL:
Regardless of whether you are competing or just playing golf for fun, are you playing to the best of your ability? If you would like to play to your full potential, you have come to the right place!
My

Teachinggolfonline.com

website provides the knowledge, educational drills and exercises to practice and improve your golf skills using proven visual methods.
You will play better and enjoy the game a lot more.
How TEACHINGGOLFONLINE.com Online Lessons Work
STEP 1

Film a short video of your golf swing, putting stroke, or specific part of your game that you want fixed. Below are example videos and tips for filming your video to maximize success. Video from all digital cameras & camcorders, as well as iPhones, Blackberries, Android, and other mobile devices are accepted.

STEP 2:

Complete the Student Info and Video Upload Form on this page. After submitting the form, you'll then be directed to our Rates where you complete checkout securely via PayPal. You can purchase lessons without uploading videos and vice versa.

STEP 3:

Your video will be evaluated and analysed using the V1 Coaching System. Within 48 hours, you will be notified by email when your lesson is ready. The email will contain instructions, educational drills on how to correct your golf swing. 
Video Tips:
Film your swing or putting stroke from two angles, one from behind the player (filming down the target line), and one facing the player (perpendicular to the target line).

Get a close up shot of the grip, if possible.

Hit 6-8 shots from each angle, using a mid iron (6, 7, or 8 iron), unless there is a specific club that you want to work on.

You do not have to be at a driving range, or golf course, you can film your swing hitting wiffle balls in your back yard if desired! Be sure to film your swing while hitting shots, though. We all know that practice swings can be dramatically different than the swing with a ball present.

Use a tripod, if available. Tripods are not required, but do provide for a more stable video.

Videos do not have to be more than 2-3 minutes in length.

Videos from cell phones, digital still cameras, and camcorders are supported.

It is not necessary to record in High Definition. HD files are very large and can make upload and transfers difficult. If your camera has a slow-motion or high-speed setting, that is preferable to High Definition.

All common video files are supported, including .mpeg, .mov, .avi, .mov, and .mp4
Examples:
The above videos are examples of ideal video submissions. The videos are then analyzed and finally the swing analysis video returned to the customer as part of the video golf lesson, along with a written analysis with tips & drills.